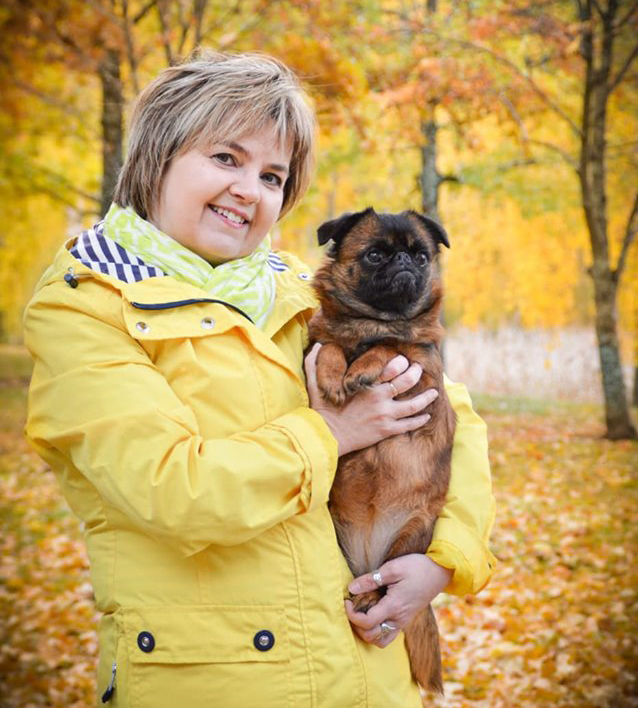 Kennel Monkeylike is a small home kennel situated in the small city called Varkaus in the Estern part of Finland.  My "family" consists of me, five dogs and a cat. Addingly I have placed a few dogs under the breeding terms for completing my breeding team and keeping the numbers down here at the homefront. All my dogs have the status of full family members. They play a part in my everyday life and surely have their well earned and special place in my heart. Couldn't imagine any other kind of life than that, having lived with dogs more or less for 40 years – or even more! – from which time the Griffons have taken a lion's share; almost 30 years up to date. It all started with a Pekingese when I was just a newborn myself and now I often keep saying that when I'll finally become old, I will sit in a rocking chair with a little Peke in my lap again and the circle gets fulfilled.

Raising a litter with care requires time, money and unconditional effort, so I have only occasionally some puppies available and you must be prepared to wait, if you are keen on having a Monkeylike pup. The new owner of a Monkeylike Griffon puppy will be carefully guided for this fresh life-long relationship and I will be always here for my precious ones for the rest of their lives. I enjoy the continued co-operation with my puppy buyers and hope it will turn to mutual benefit.
Besides a typy Griffon one of my main goals is the good overall health so essential to a family member. My breeding stock holds the eye- and knee certificates and as one of very few breeders I also have my stock x-rayed for hips and MRI'ed for the CM/SM. Typewise I of course aim for those challenging features we all Griffonists feel crazy about; level toplines, strong, short loins, high tailsets, strong solid bone, correct size and typical heads. I release my stud dogs to the breeding programs of the outside breeders only when it comes to suitable bitches of responsible, caring breed enthusiastics. I feel highly reluctant to take part in matador-breeding and cannot live with the idea of co-operating with puppy mills. To the many questions of sending my studs to tournees for breeding or showing purposes my answer has always been "no".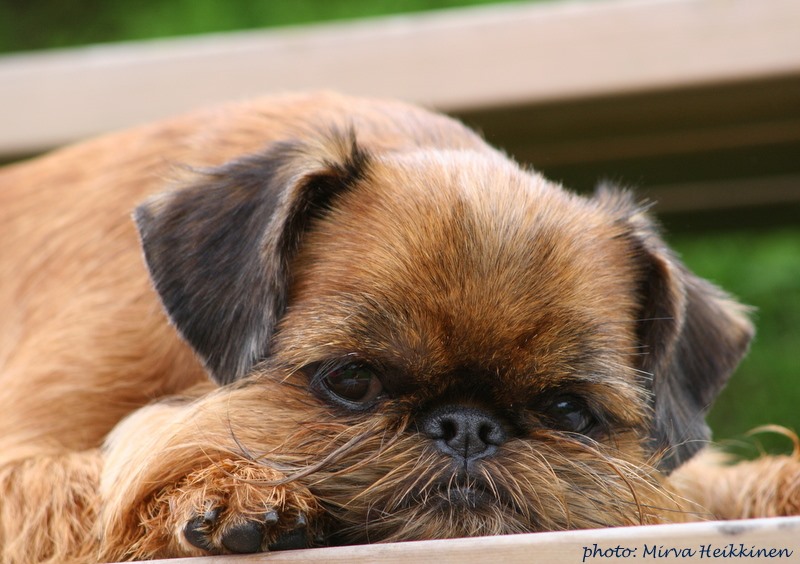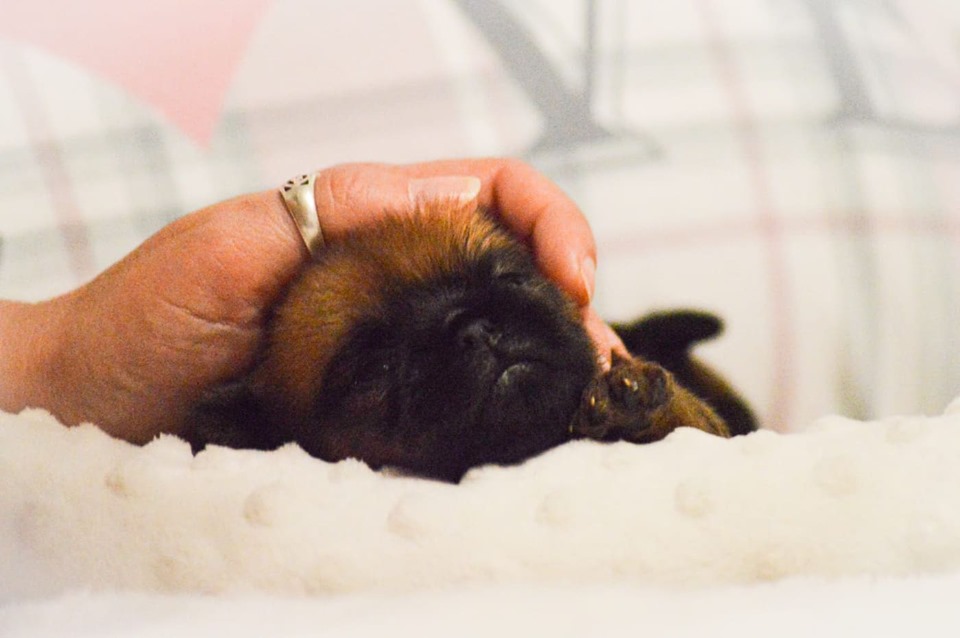 I have felt very priviledged to be able to get started with some of the most dedicated top-breeders of the breed already in my early years in the breed. I was blessed with good friendships and talented mentors as well as some of their magnificent bloodlines and some of them you will still find in the Monkeylike-pedigrees today.
For the cat-lovers I may mention that the cat in the house is a pedigree cat too. Bes Bluebelle Blossom aka "Nuppu" represents the breed Scottish Fold Straight. I got the affix FIN*Hippavillan for breeding the Sacred Birmans some years back, but the cat breeding turned out to be too much of a challenge and at least for now the cattery is a buried dream.